Shaving of the Christ
Exhibition view Shaving of the Christ
2022.
Ria Keburia foundation, Georgia

Object from the project Shaving of the Christ.
2022.
Ceramic, glue, strips.
105x18x20 cm (41,3x7x7,8 in)
Object from the project Shaving of the Christ.
2022.
Ceramic, glue, strips.
110x19x20 cm (43,3x7,4x7,8 in)

Exhibition view Shaving of the Christ
2022.
Ria Keburia foundation, Georgia

Graphic from the project Shaving of the Christ.
2022.
Pencil on paper (300gsm, fabriano paper).
42x29,7 cm (16,5x11,6 in)
Graphic from the project Shaving of the Christ.
2022.
Pencil on paper (300gsm, fabriano paper).
42x29,7 cm (16,5x11,6 in)

Video still from the project Shaving of the Christ.
2022.
3d animation, sound, color; 3:07 min




Object from the project Shaving of the Christ.
Fragment.
2022.
Ceramic, metal, acrylic paint.
240x110x60 cm (94,4x43,3x23,6in)

Object from the project Shaving of the Christ.
Fragment.
2022.
Ceramic, metal, acrylic paint.
240x110x60 cm (94,4x43,3x23,6in)
Object from the project Shaving of the Christ.
2022.
Ceramic, metal, acrylic paint.
240x110x60 cm (94,4x43,3x23,6in)
Shaving of the Christ
In his residency project, Nikita Seleznev used a metaphorical reference to an image of Jesus Christ. Seleznev reflected on how individual human life is devalued in authoritarian regimes. The central part of the project was a 3D animation piece showcasing the process of Christ shaving his head. The artist associates the act of shaving with both militarism and a gesture of liberation;
"I was driven to the process of shaving hair and how this simple ritual, depending on the context, can be so liberating or dooming. Imagine a person who shaves their hair with a clipper, and then runs a hand through the stubble of coarse hair. I compare it to the shaving scene from Stanley Kubrick's Full Metal Jacket, when the barber turns the left and right heads of young soldiers."
It is hard to imagine that a Christ character was being coerced into the military. However, it was the beginning point for Seleznev's project. The collision of opposing characters is the main method that Nikita uses in his work. In his sculpture, two figures lean one over the other, with expressions of anger frozen on their faces. The two bodies replicate the poses of crucifixion and kneeling, creating ambiguity.
Technology: Grigory Baluev
Photo documentation: Lima Lipa, Egor Slizyak
---
Projects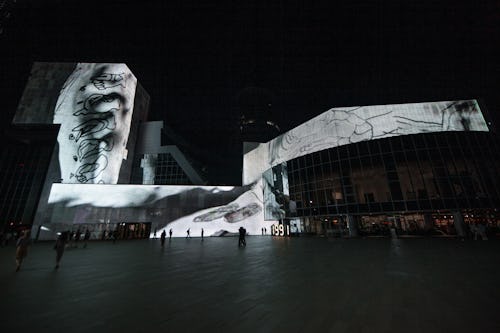 Q. What are the relationships and parallels between Russia at the beginning of the 20th century and now?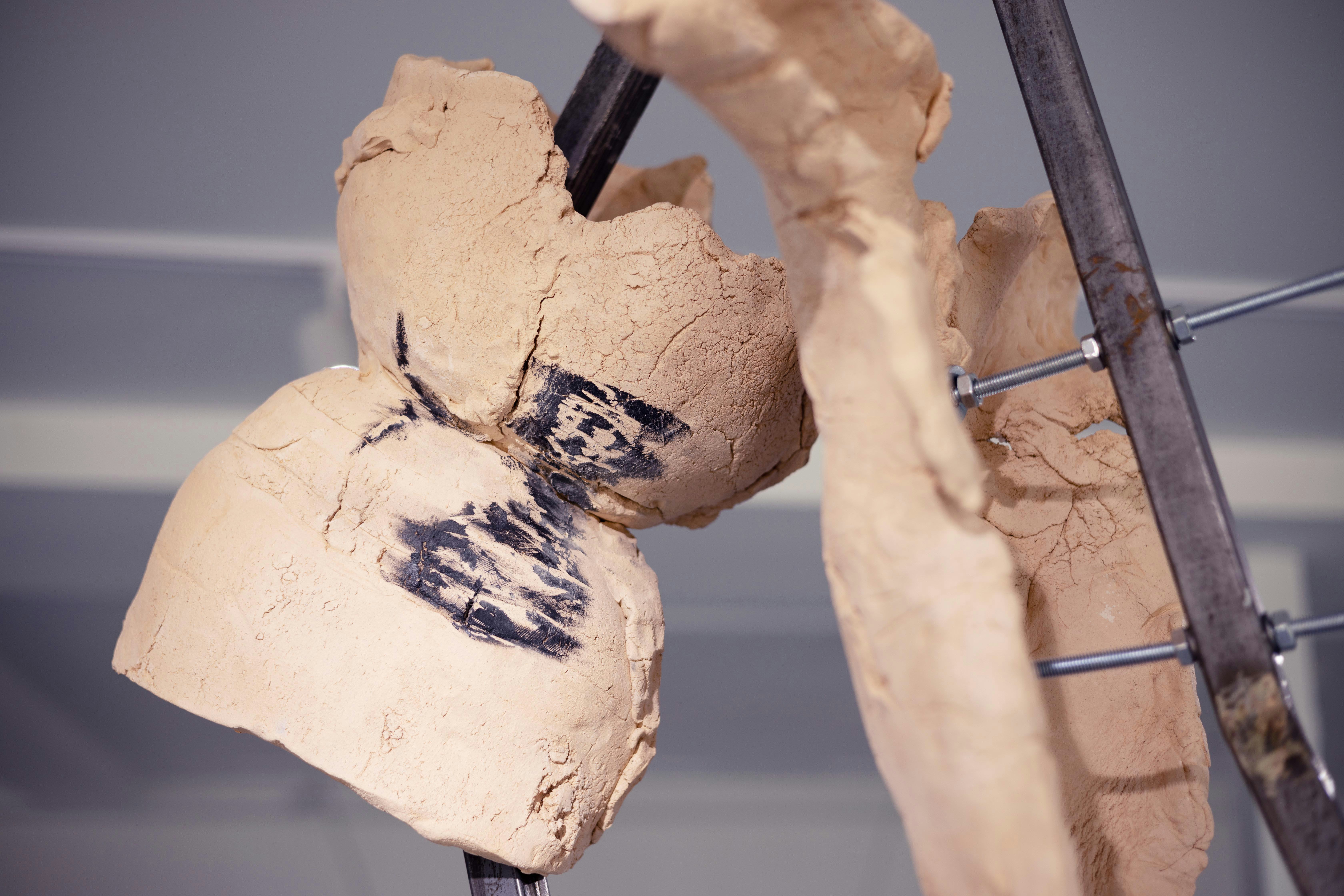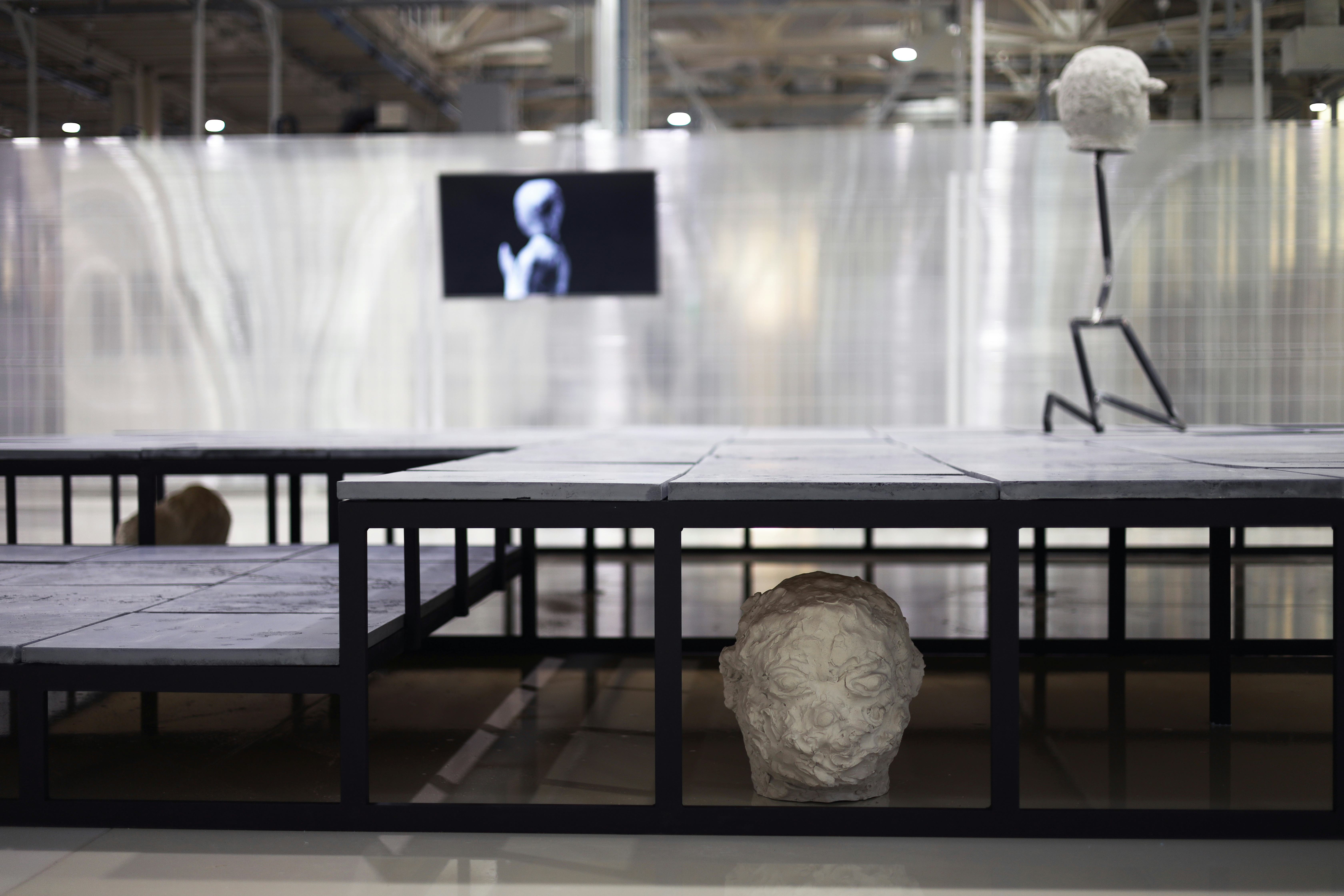 Q. How fantasy can be used to create alternative realities to escape propaganda and control.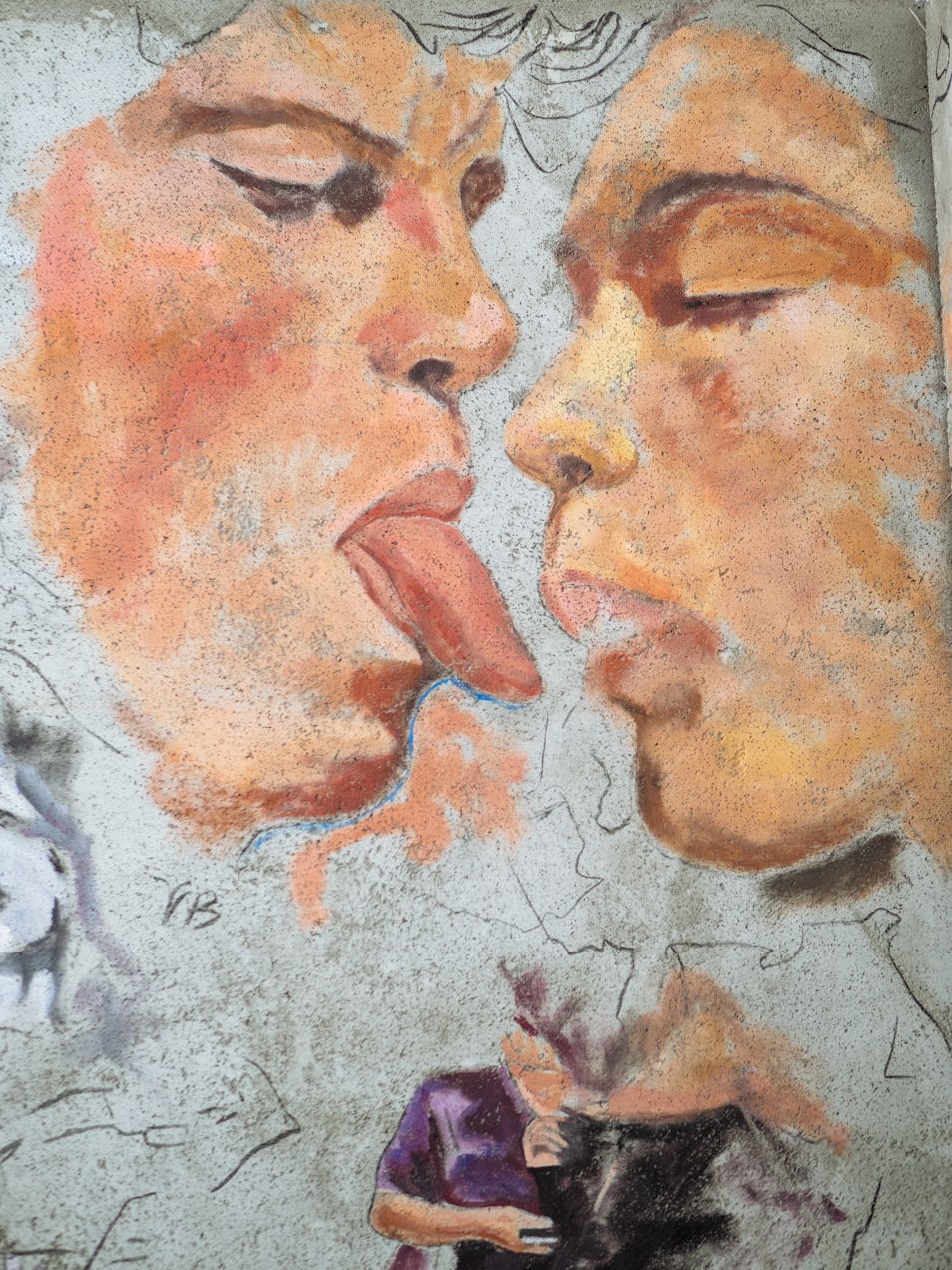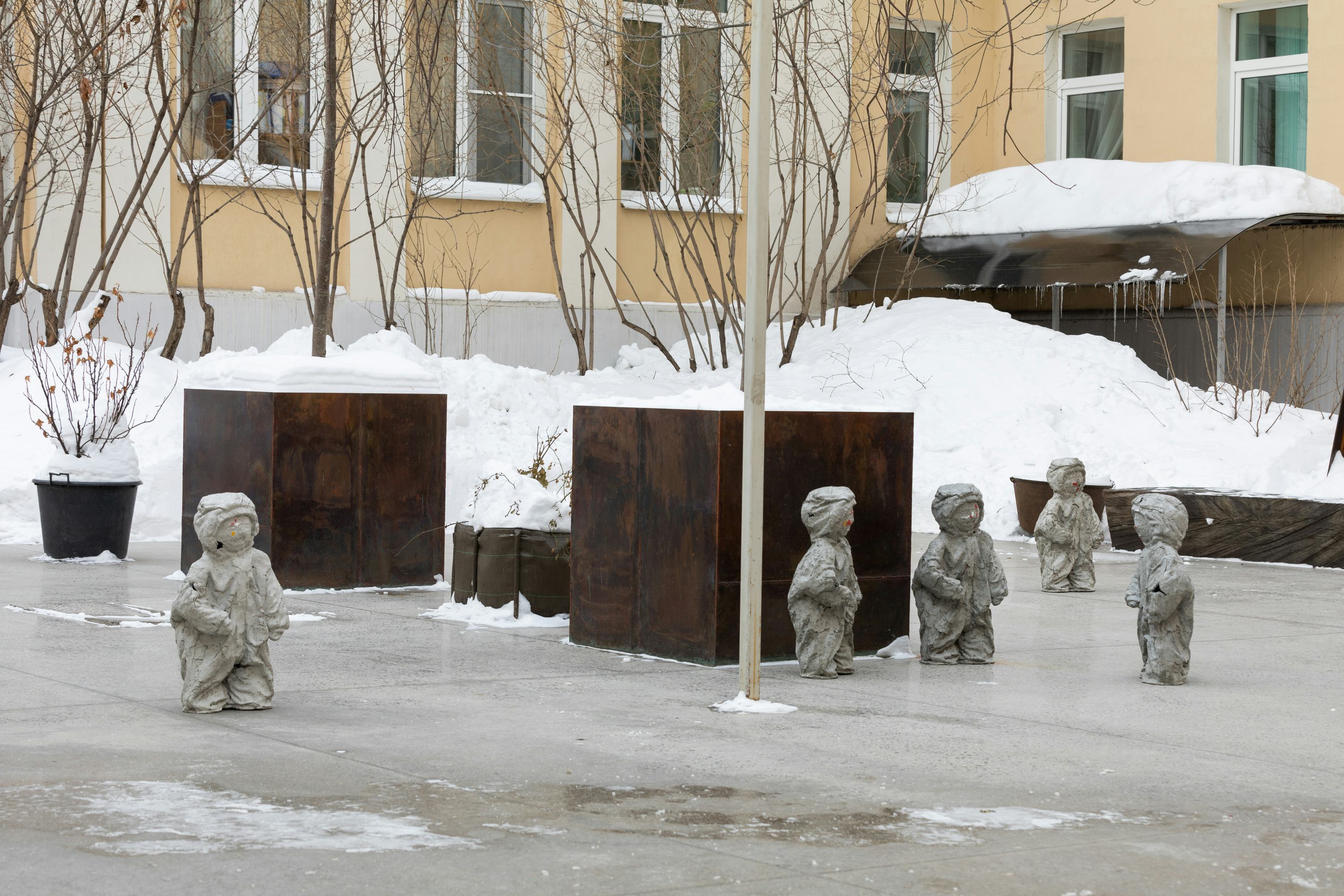 Q. How have our relationships with others been transformed in a technologized world?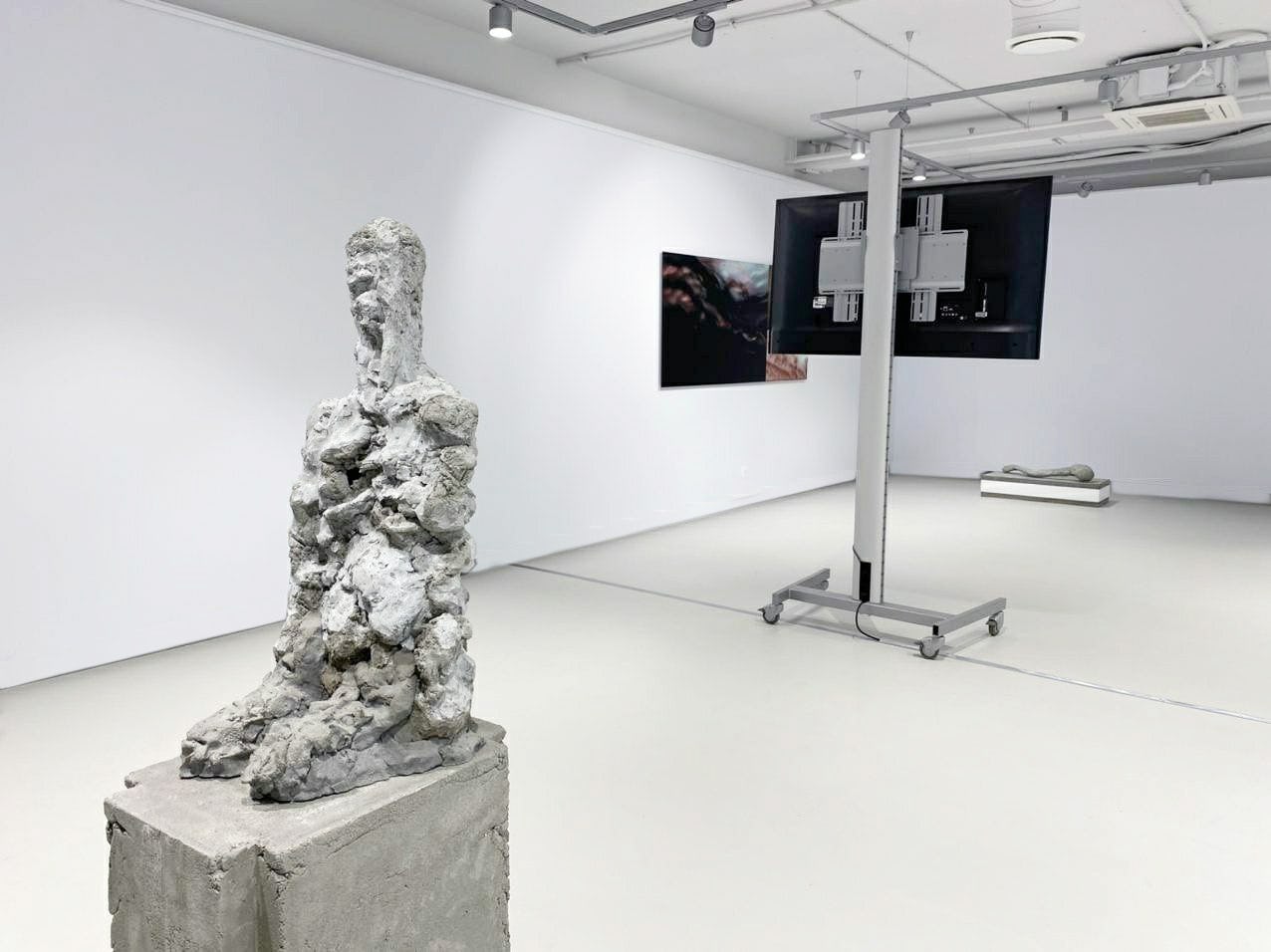 Q. How does one capture and experience existential soullessness of Russia high-rise suburbs?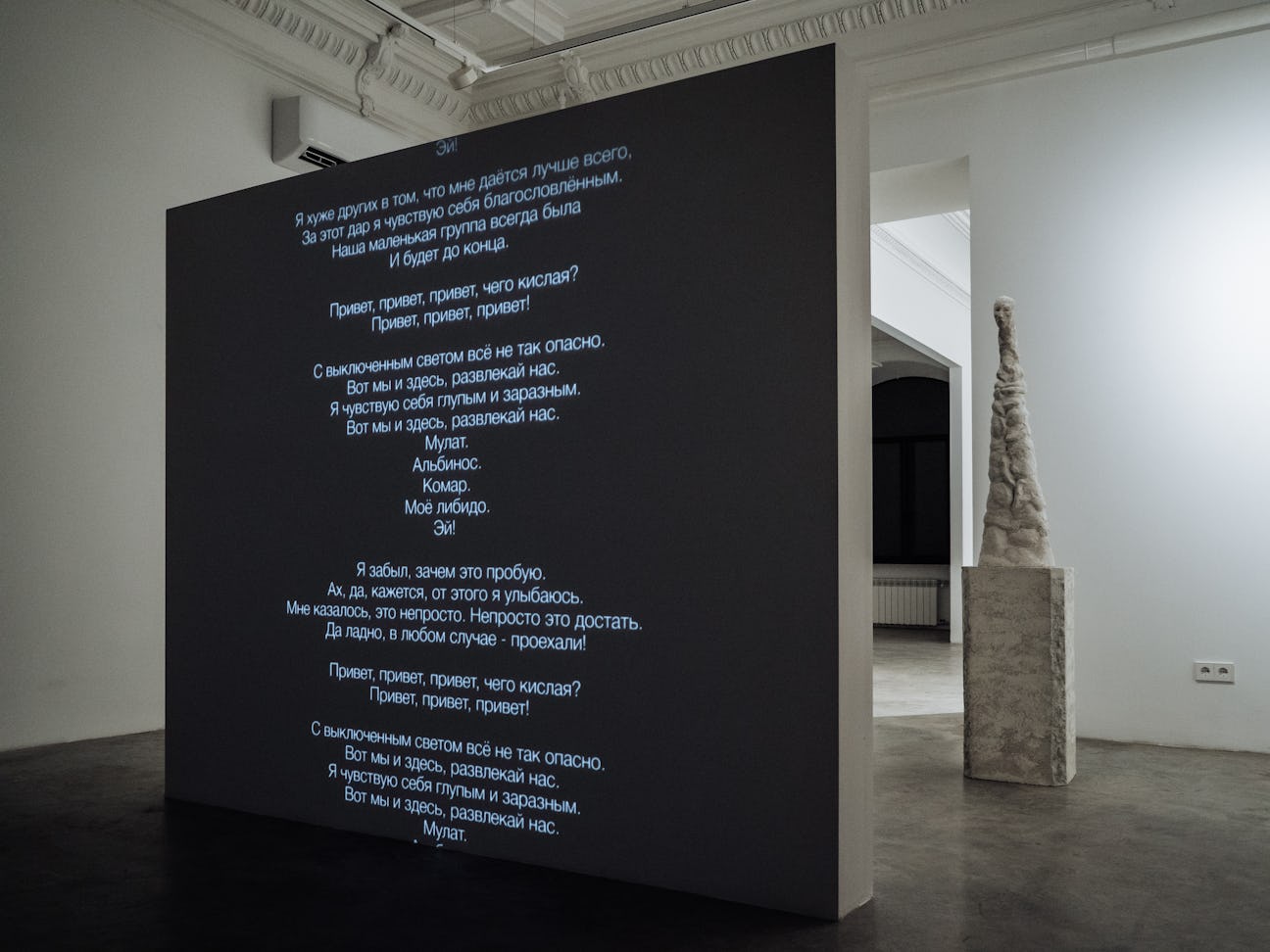 Q. What is the character of the social network languages, particularly with the migration of images from scrins to reality and back?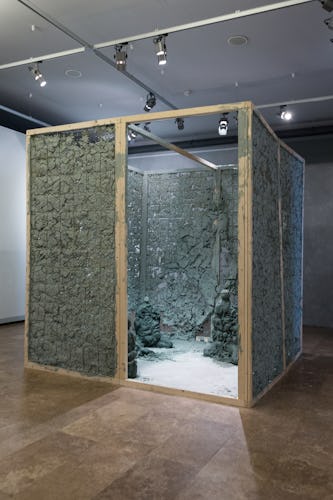 Q. How can the anxiety of the modern world be expressed?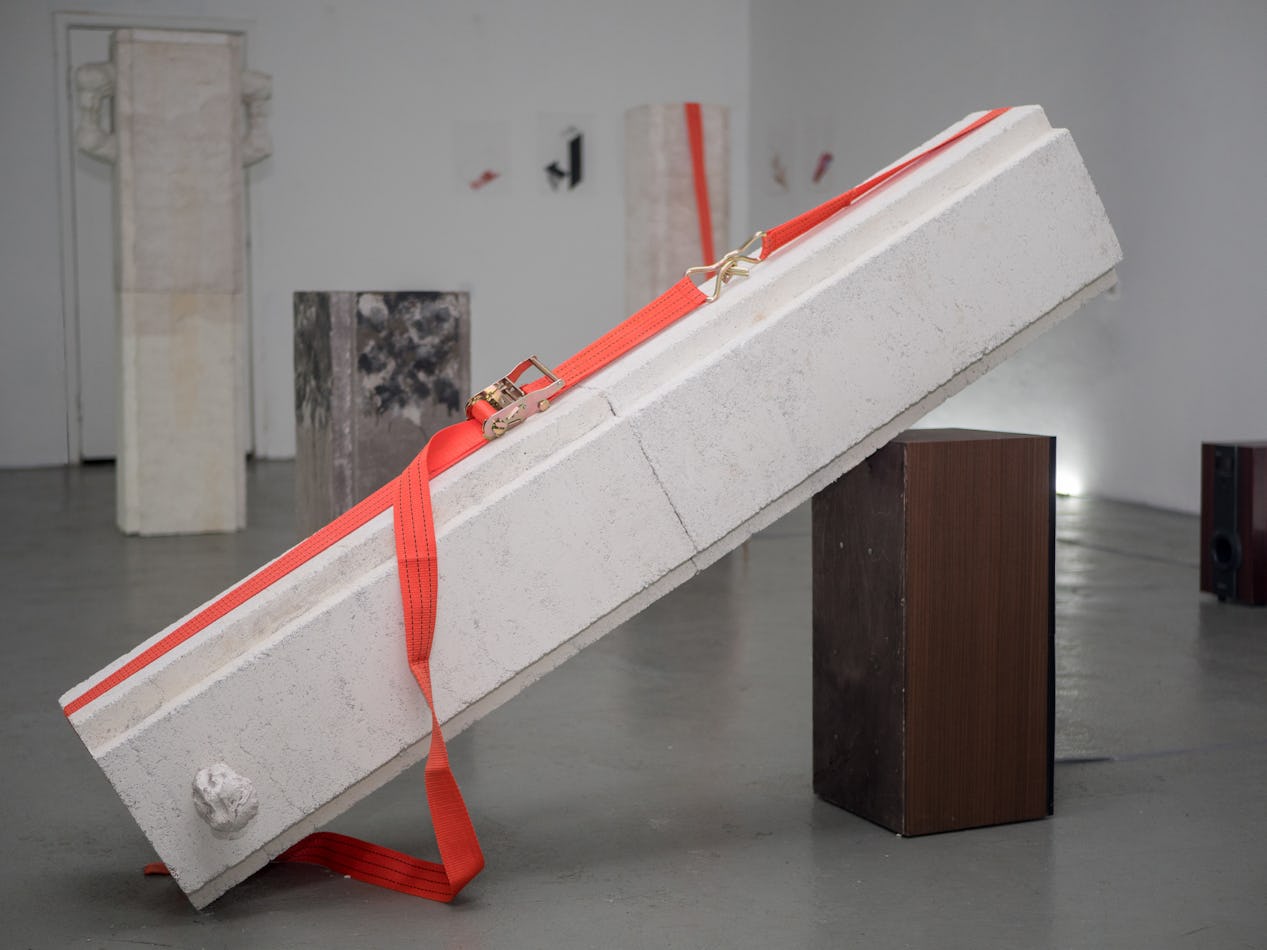 Q. How does one capture the estrangement of the inhabitants of Russia's marginal districts?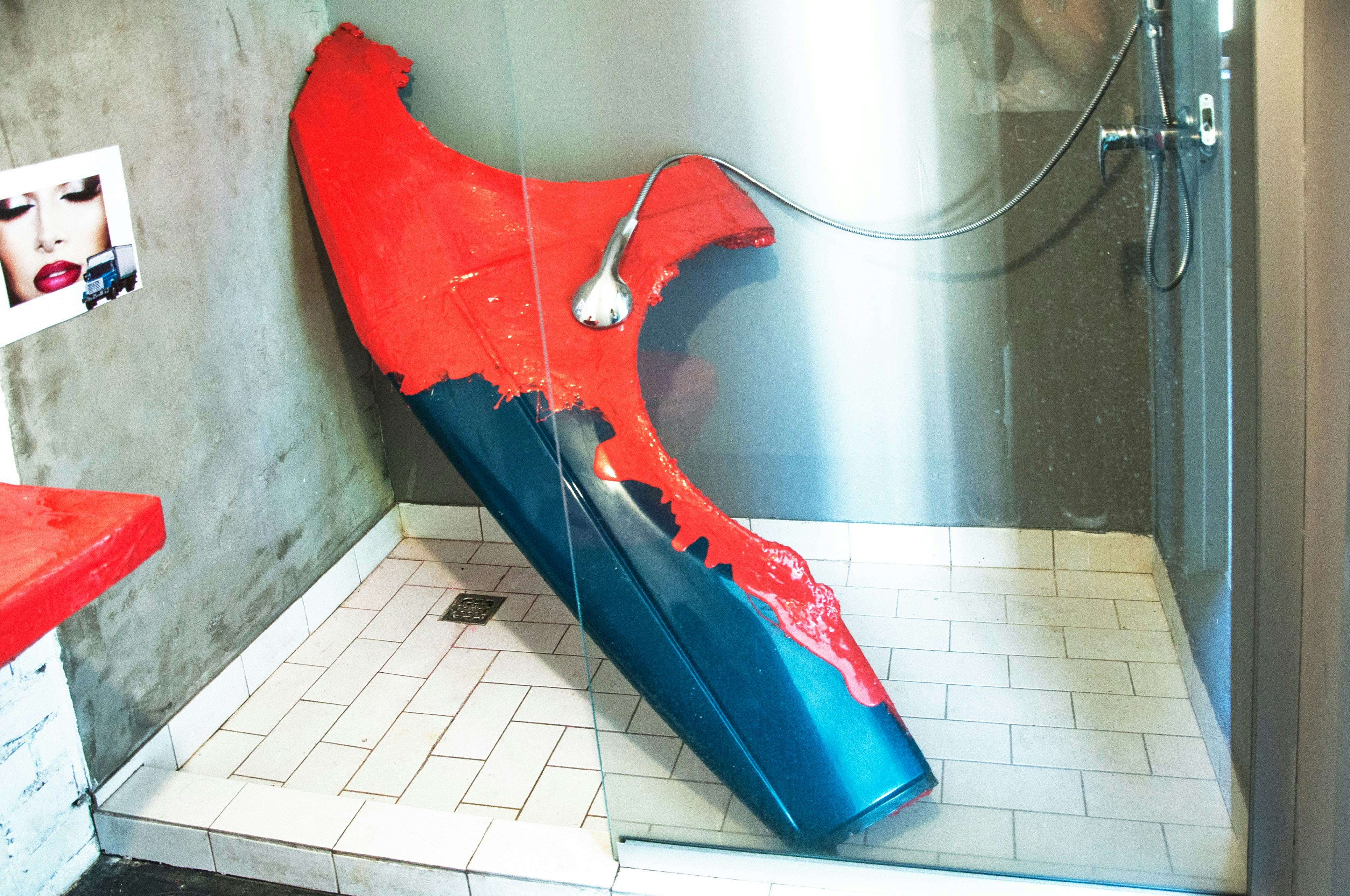 Q. Why do humans have conflicted notions about privacy and openness, and a need and desire for individuality?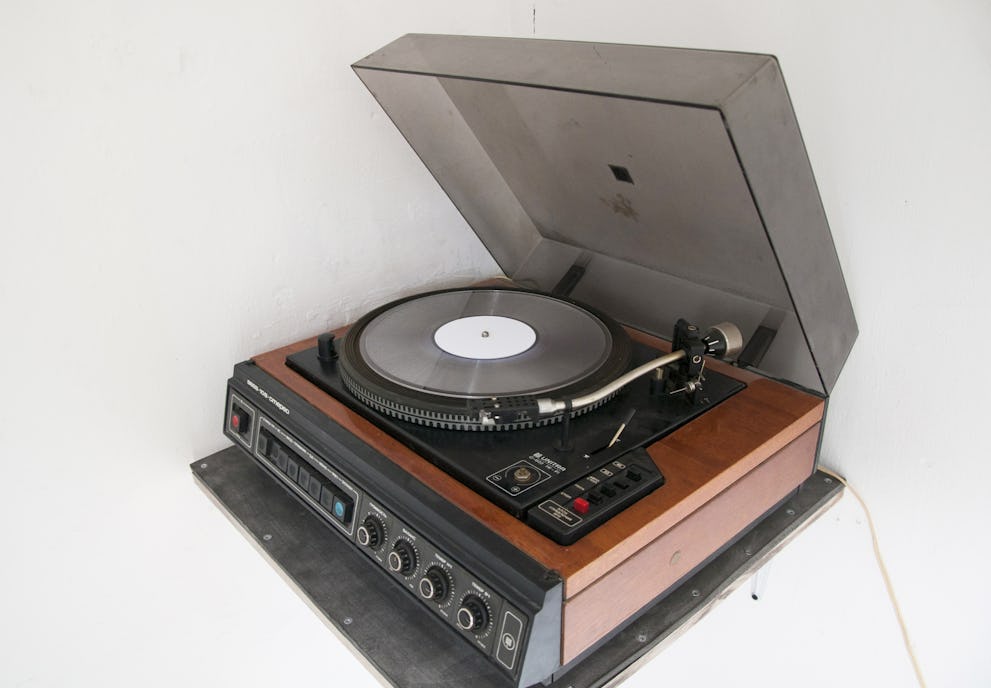 Q. How does the media use hatred and scandal for profit?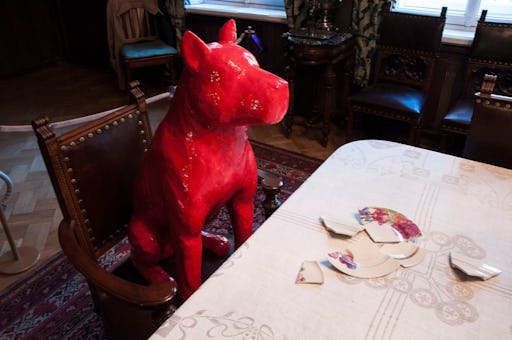 Q. What was the complex relationship between Fyodor Chaliapin's and his daughter, Dasia?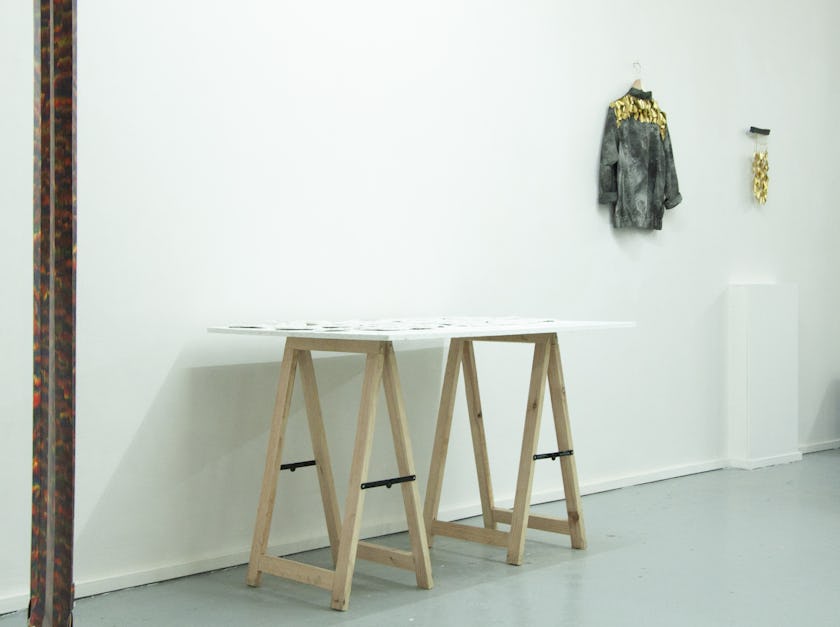 Q. How does fantasy create images of desire?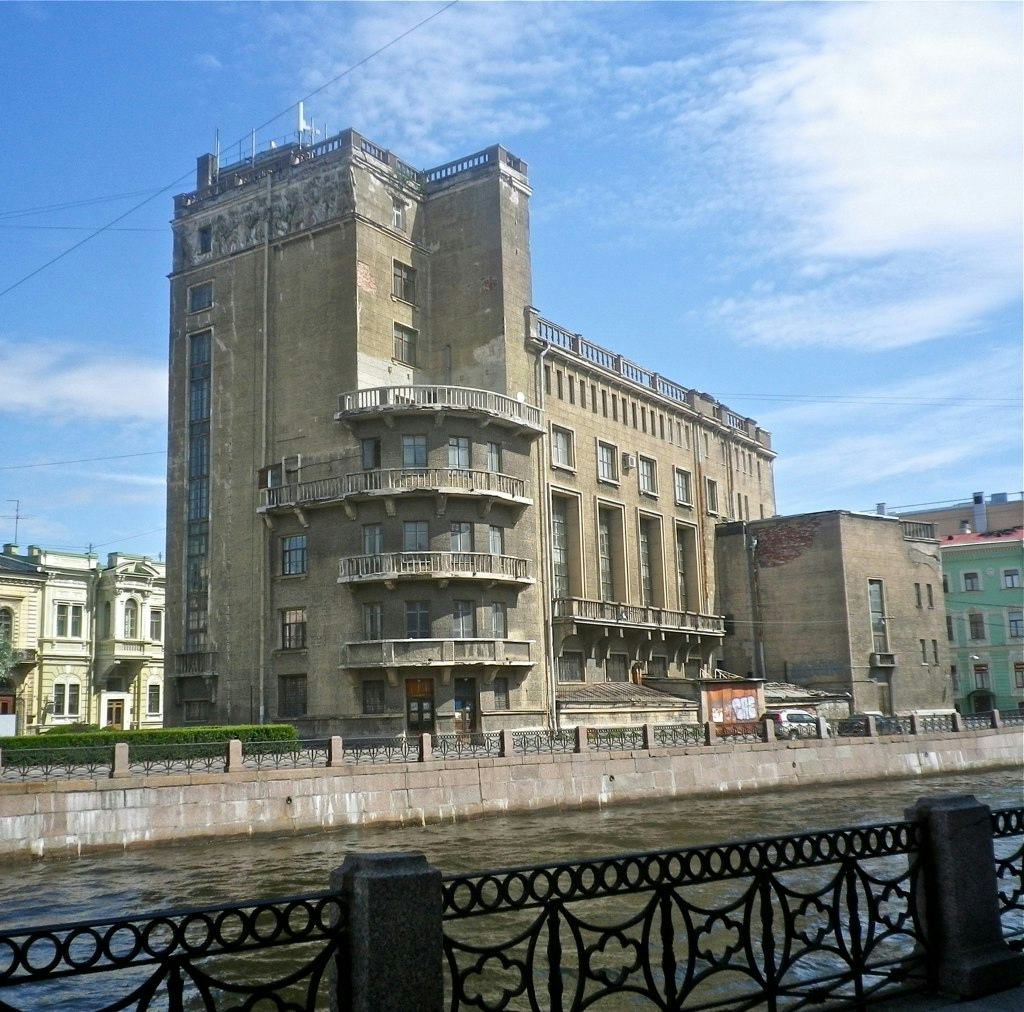 Q. How does something out of the ordinary become habitual?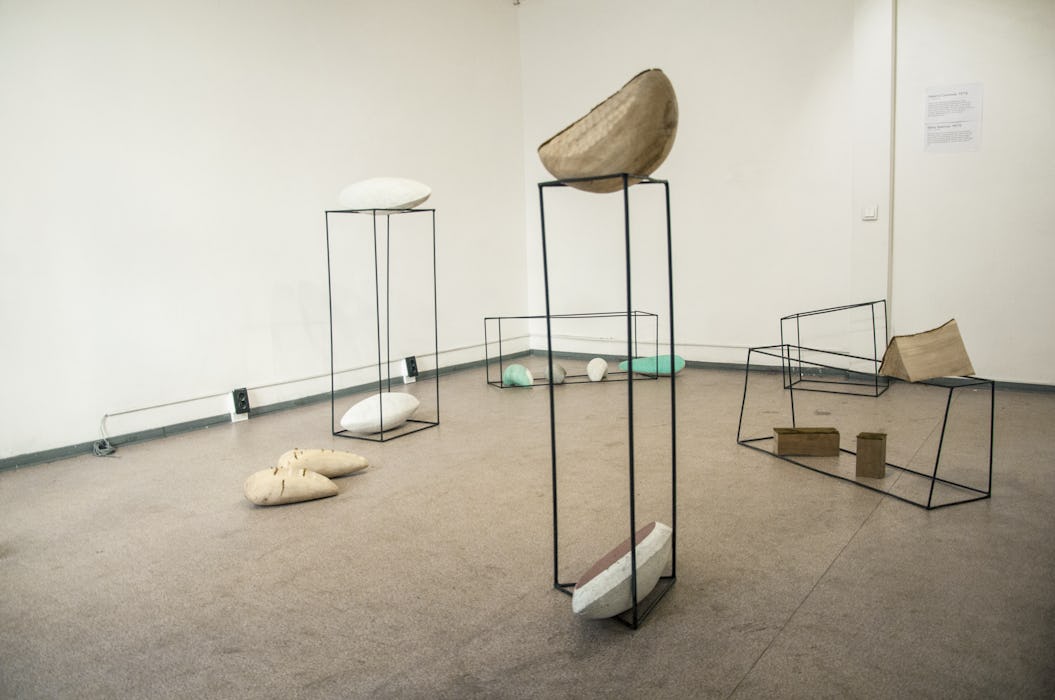 Q. How do we understand the complicated relationships between humans and their pets?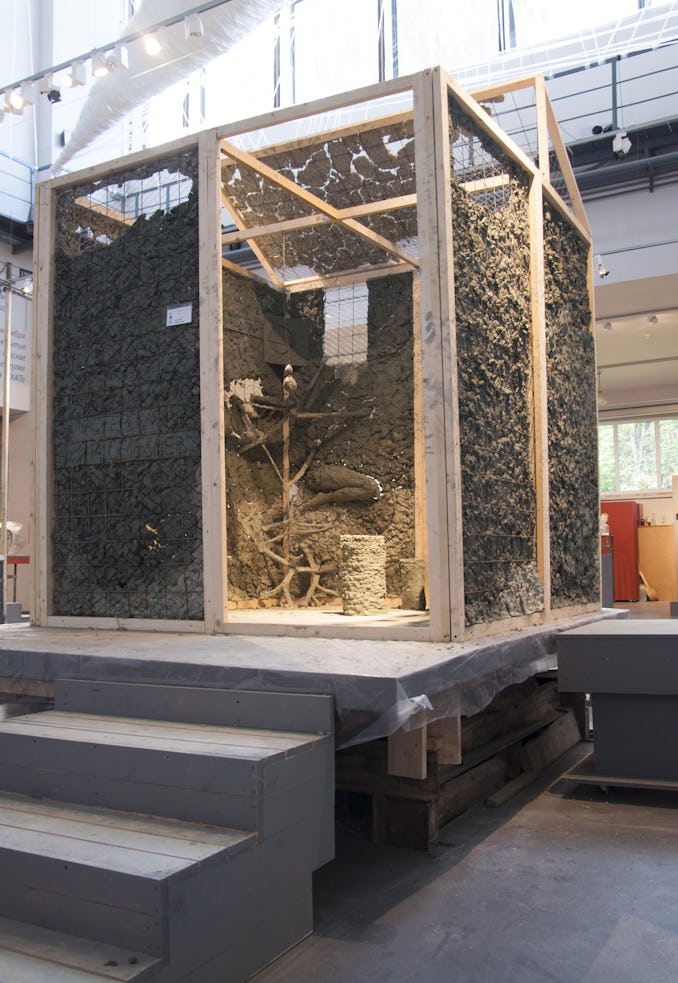 Q. What visual codes can be deployed create an artist's identity?